14 May

Memorable Mother's Day

Thank you so much to the organizers of the family day! It truly made my first ever Mother's Day a memorable one. It was wonderful having Hanru's grandparents from Kuilsriver and Kleinmond as well as his great grandparents from Nylstroom(Limpopo) share this day with us. We had the privilege of praying for our little boy along with our church family, our biological family and friends.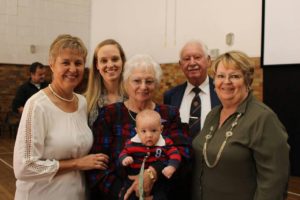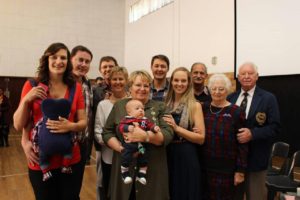 Although he was fast asleep during the service he will one day look at the photos and know that we made a promise to raise him up to be a man of God. With this promise, and knowing that we as parents don't have to do it alone, along with the help and support of our family and friends, and most importantly with the guidance and grace of God – he will have the best chance to get to know Him and choose Him one day. Thank you to all who contributed and served at the tea and snacks afterwards. It was a great time of encouragement for us as a new family!
Lorinda Duvenhage